furniture as a medium
Furniture has accompanied me since my apprenticeship in carpentry.
My study of free arts/sculpture I financed working with a friend,
who run a furniture shop in Berlin Prenzlauer Berg.
He was the one who provided me orders. In the basement of the shop
I built furniture objects tailored to individual customer requirements
and supplied the neigbourhood.
Based on the model of "craftsmen on the road", I started my artistic processes related
to these travelings during the duration of my study. By one of my Hamburg friends
I landed in Bad Gastein, where I co-rearranged hotels e.g. Miramonte, Hotel Regina and others.
In the mountains a long-standing cooperation with cabinetmaker Rainer Koch
and architect Ike Ikrath evolved.
For furniture building it´s important for me developing special objects through a targeted
and personal collaboration with my clients. I only use solid wood,
put together with traditional wood joints and glueings. The "shape glueing" is also the technical base
for my masterpiece "Bobbelbanja": I sawed tailor-made wedges,
glued and reworked them.
My work of fine arts and furniture design I considered separately for a long time.
In the exhibition "Flechten" in Madero CollectorsRoom in Salzburg these two worlds merged for the first time on a larger scale.
I developed a pinos-cembra-furniture collection, the exhibition architecture
and a lighting system. Framed works get a presentation furniture and become objects.
Room and objects form a symbiosis and become a walk-in installation.
Patrick Timm
Collectors edition you can get on

Moonhocker
Vienna 2016
pinos-cembra
36 x 43 x 70 cm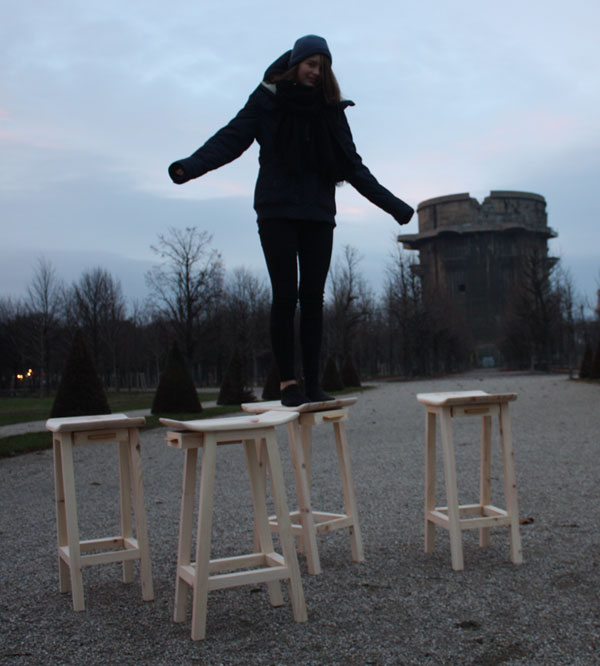 Her-Kuch
Bad Gastein 2016
oak, birch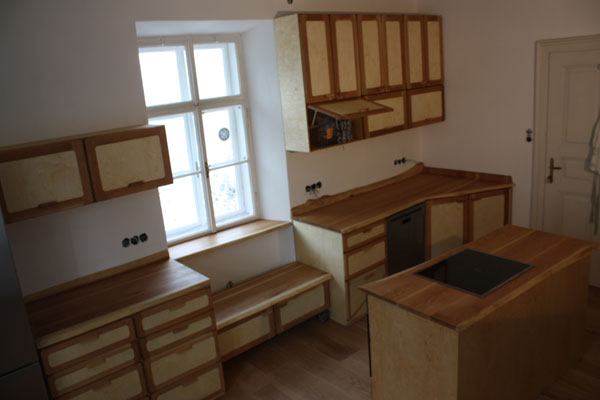 Longboards
Vienna 2016
diffrent woods, diffrent designes
ca. 20 cm x 100 cm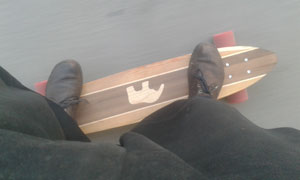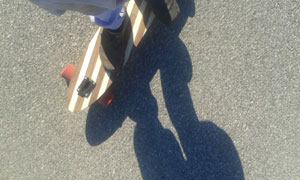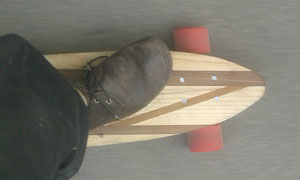 Vollmi - fence
Berlin 2016
pine
ca. 20 x 200 cm x 16 m



Raisytab
Vienna 2016
ash, nut
75 x 75 x 80/120 cm


Bugsky
Hamburg 2015
spruce
58 cm x 68 cm x 165 cm

Gletscherzunge
Salzburg 2014
pinos-cembra
95 cm x 120 cm x 250 cm


Laderampe
Bad Gastein 2014
pinos-cembra, ash
12 cm x 40 cm x 50 cm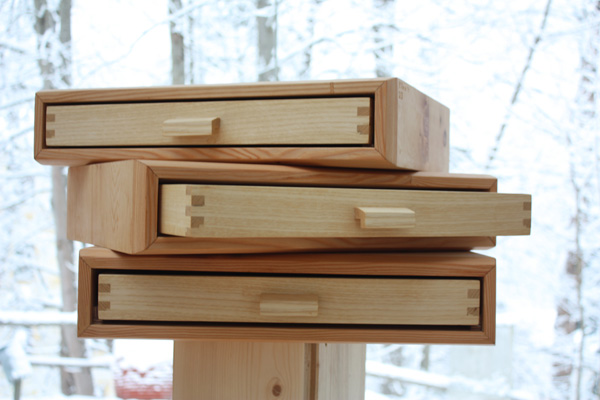 Generator
Bad Gastein 2014
pinos-cembra
50 cm x 60 cm x 140 cm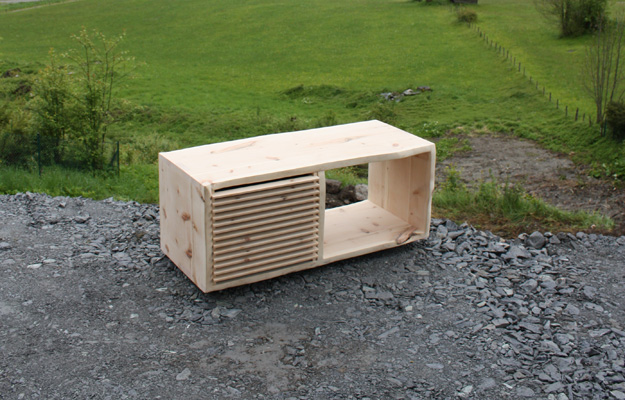 Quatronauten
Bad Gastein 2014
larch
40 cm x 40 cm x 50 cm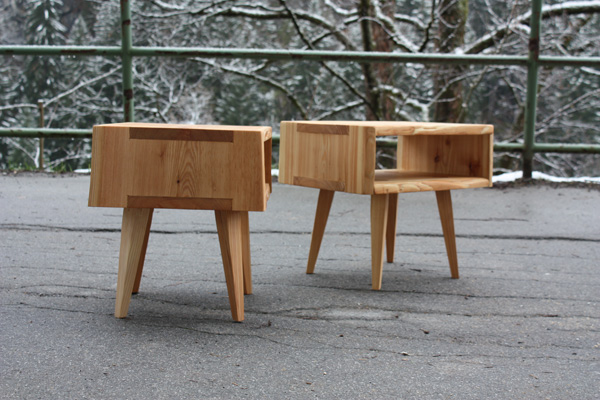 Japano
Berlin 2014
ash
59 cm x 78 cm x 160 cm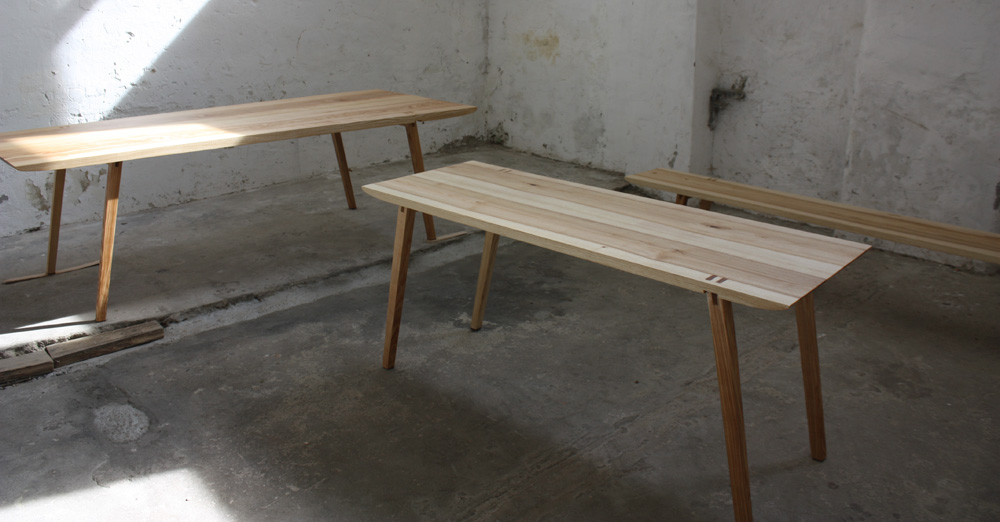 Pflaumenkäfer
Hamburg 2016
plumtree
stool 35 cm x 30 cm x 25 cm
table 28 cm x 45 cm x 68 cm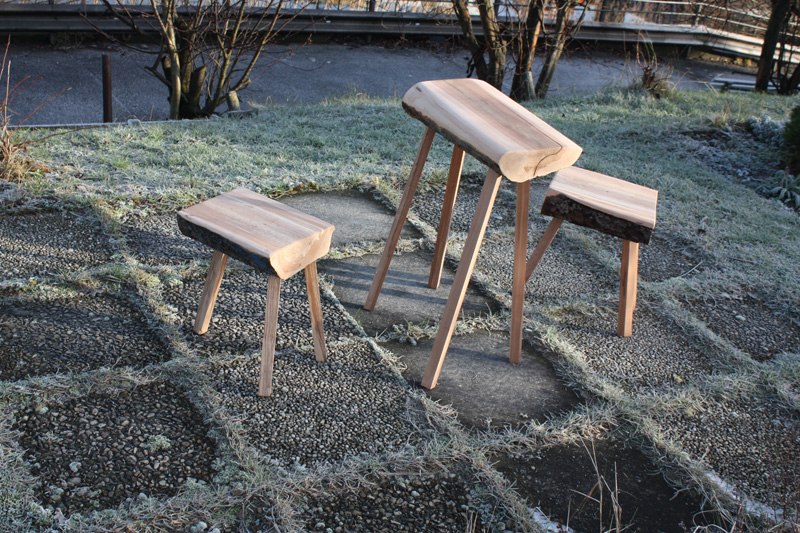 Co-Working-Table
Bad Gastein 2015
ash, oak, felt
78 cm x 100 cm x 200 cm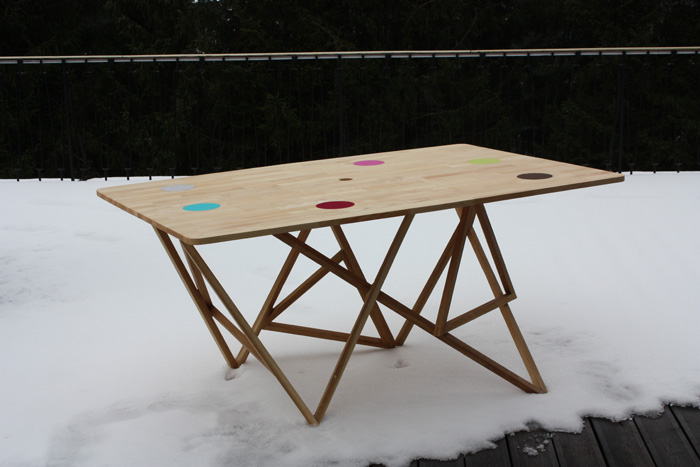 Elephants always dream
Hamburg 2015
pinos-cembra
78 cm x 140 cm x 200 cm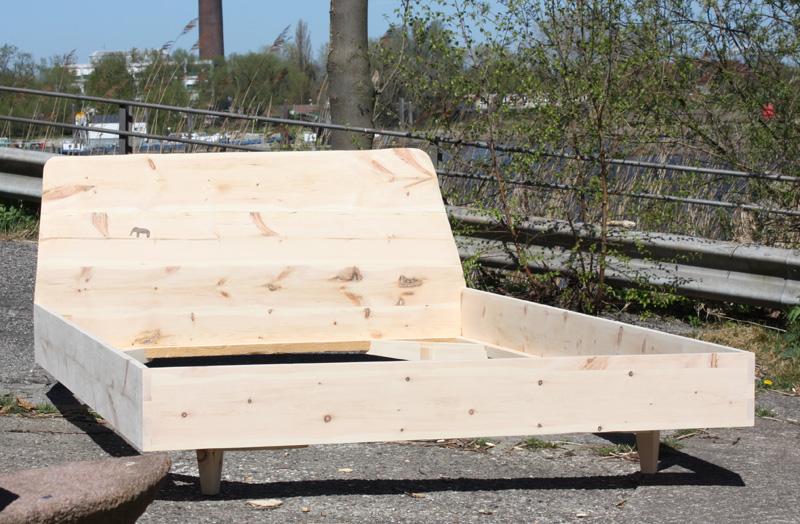 Firaffe
Hamburg 2015
pinos-cembra
45 cm x 48 cm x 90 cm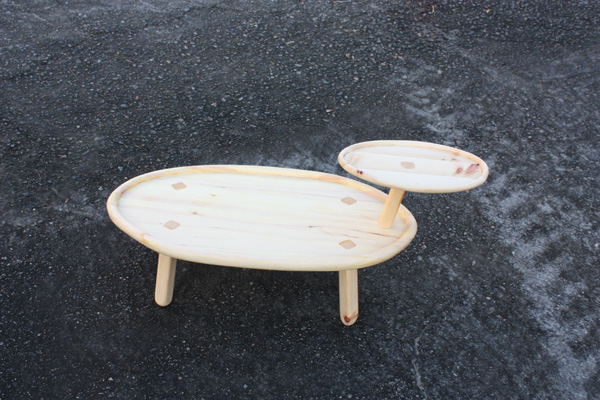 Space-Traktor-Sitz
Bad Gastein 2015
pinos-cembra
30 cm x 47 cm x 68 cm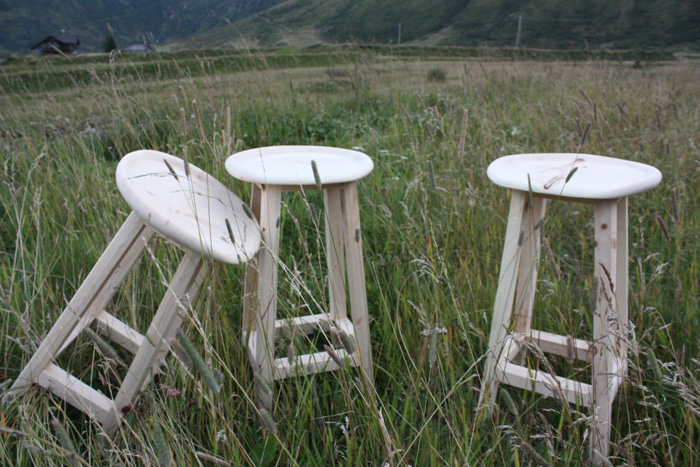 SU-Serie
Potsdam 2016
larch
16 garden chair
57 cm x 60 cm x 92 cm
garden table
80 cm x 100 cm x 305 cm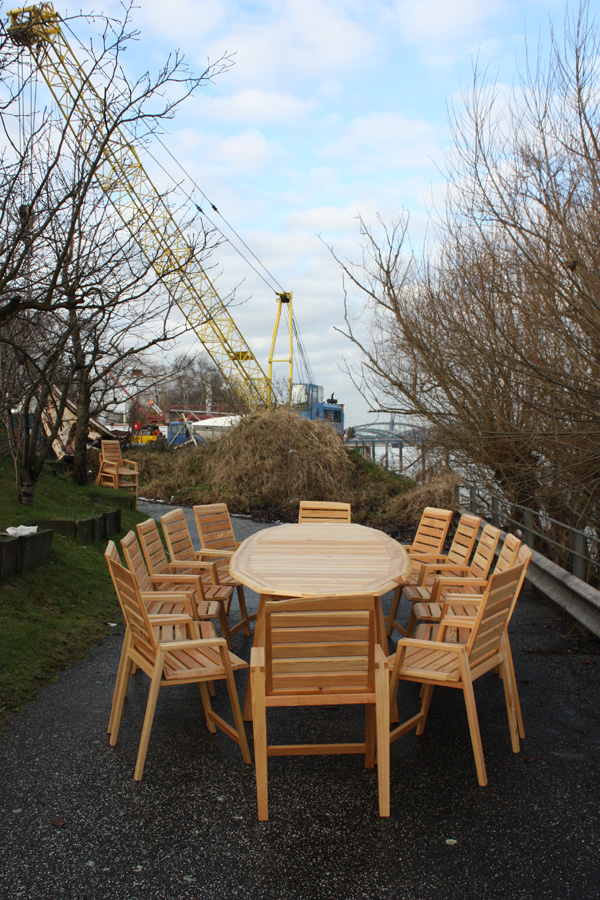 Eckläufer
Bad Gastein 2015
pinos-cembra
80 cm x 180 cm x 180 cm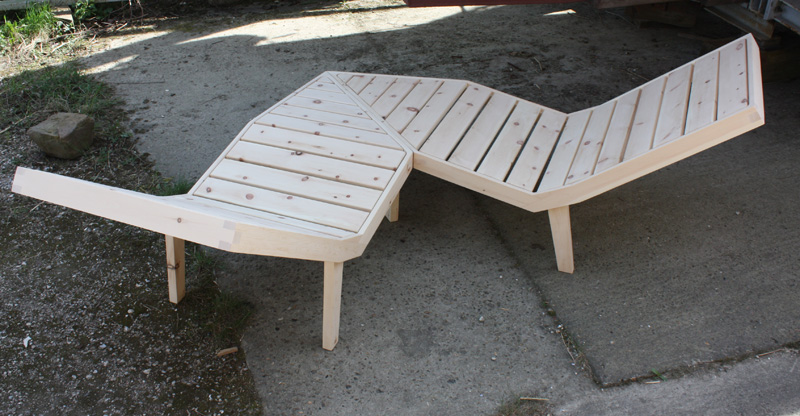 Mula
Hamburg 2015
pinos-cembra
78 cm x 140 cm x 200 cm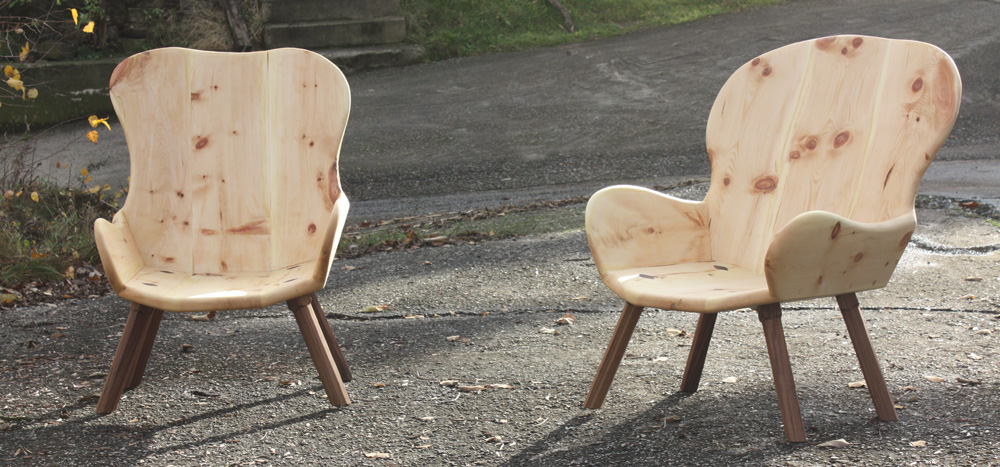 Boxwelle
in conjunction with Ike Ikrath
Bad Gastein 2014
pinos-cembra
60 cm x 90 cm x 190 cm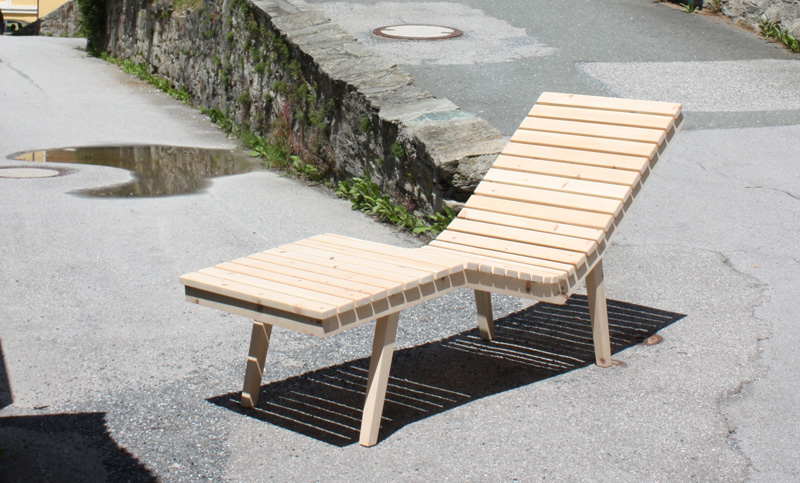 Egg - Flower - Lamp
Salzburg 2015
pinos-cembra
60 cm x 60 cm x 220 cm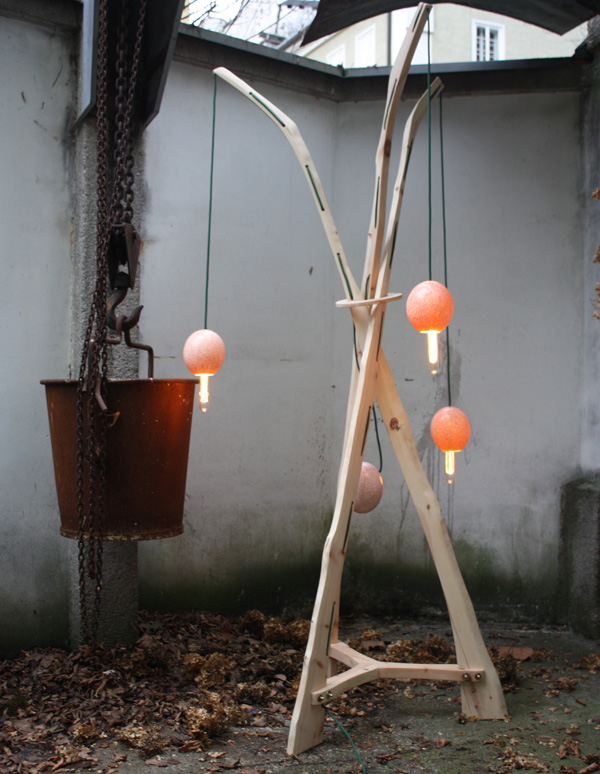 Omule
Hamburg 2015
pinos-cembra
45 cm x 55 cm x 120 cm
45 cm x 45 cm x 80 cm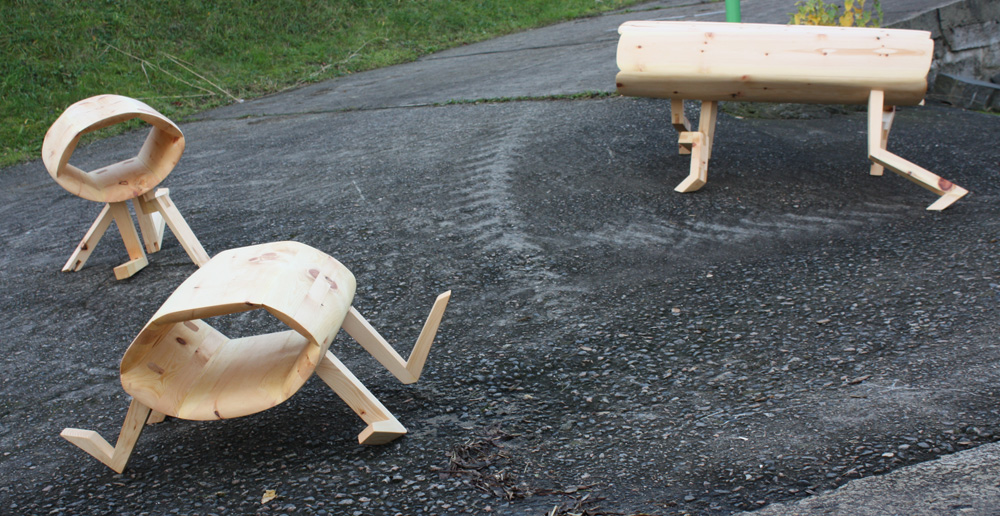 Fantilope
Hamburg 2015
pinos-cembra
40 cm x 47 cm x 60 cm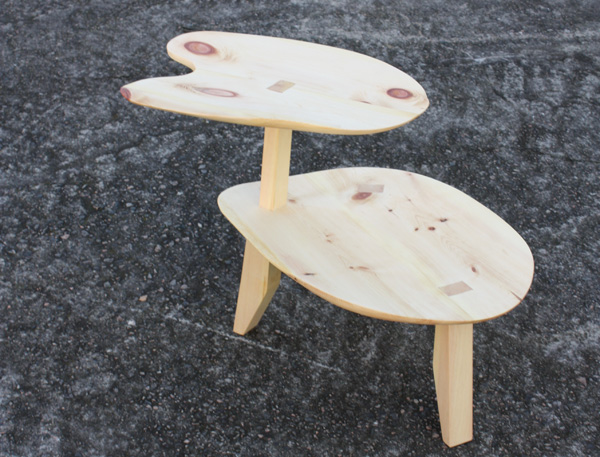 Pilzlampen
Vienna 2016
pinos-cembra
d: 20 - 45 cm, l: 35 - 100 cm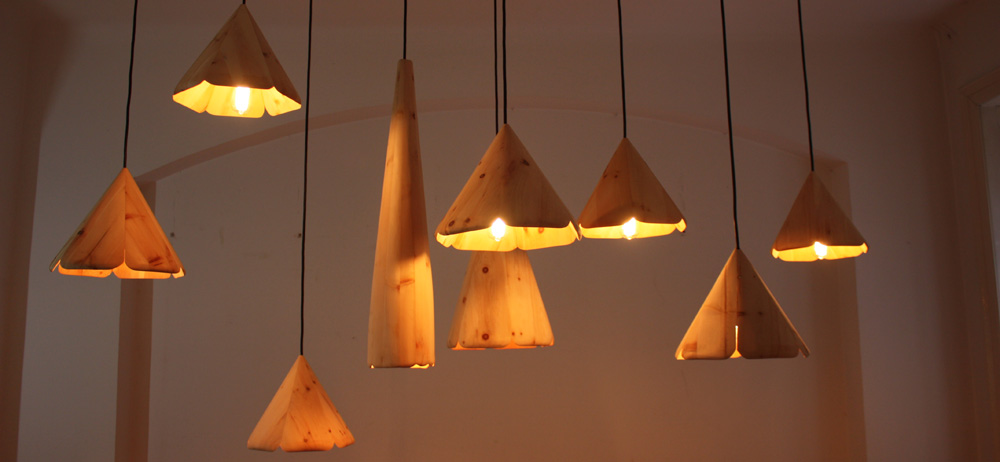 Bobbelbanja
Bad Gastein 2013
giant ceder
outdoor sauna
200 cm x 200 cm x 200 cm