Octopus 2013
wood, electric motor, pencils, paper | 60 x 60 x 20 cm
The arms of the drawing machine are set in motion by an electric motor.
Pencils are attached to the arms of the octopus, leaving behind segment-like lines.
All the arms together make the octopus roam.
As a result of its movement, it creates a trail.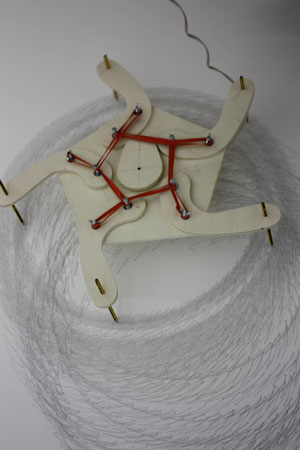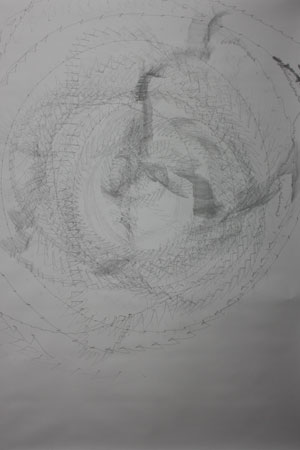 Photo by Patrick Timm

Chalk mill 2012
Raw chalk, wood, electric motor | 30 x 80 x 100 cm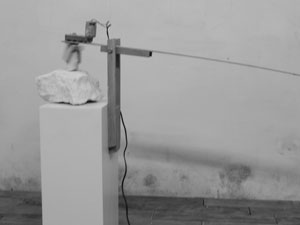 Photo by Patrick Timm

Qwaxi 2012
Wood, electric motor, paper | 25 x 25 x 15 cm
A pencil is made to rotate by means of an electric motor.
The motor plate, the rubbed-off graphite, the speed, the drawing radius
and the condition of the paper all cause the "Qwaxi" to roam around in different ways.
As a result of its movements it creates a line of travel.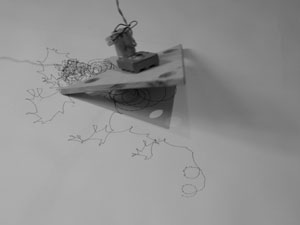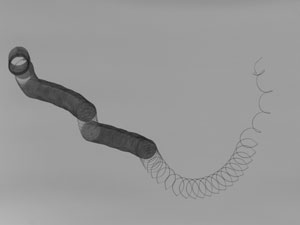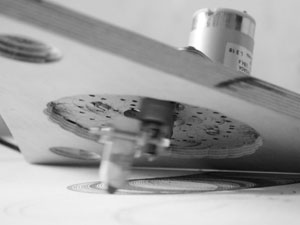 Photo by Patrick Timm

Slice 2012
wood, cordless screwdriver | 60 x 60 x 30 | in movement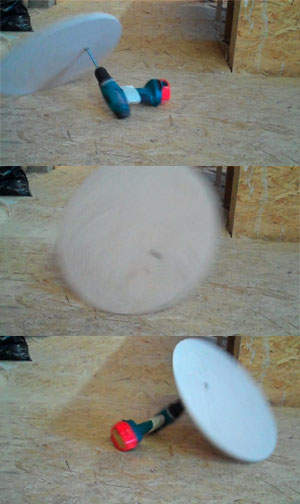 Photo by Patrick Timm

Traces of Movement 2010
Wook, pneumatic system | a room
The movements within a space are picked up by an apparatus and translated into a drawing.
The X- and Y-axes are established using two sensors and draw a pencil line on a piece of paper.
Visitors, passers-by, cars or dogs draw an image with their movements.
The mechanical drawings are influenced by the number of people,
the structure of the space, the time span and the speeds of the moving objects.
The protocols are evidence of space and time.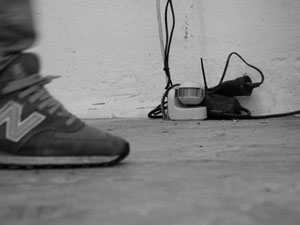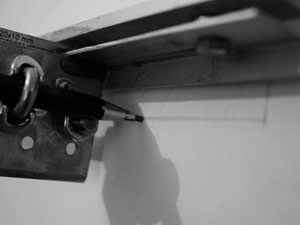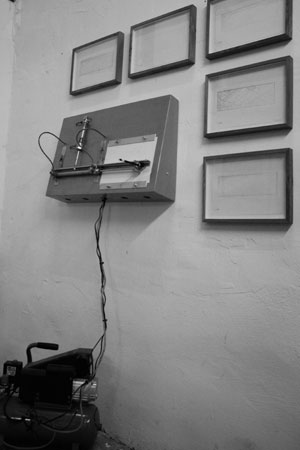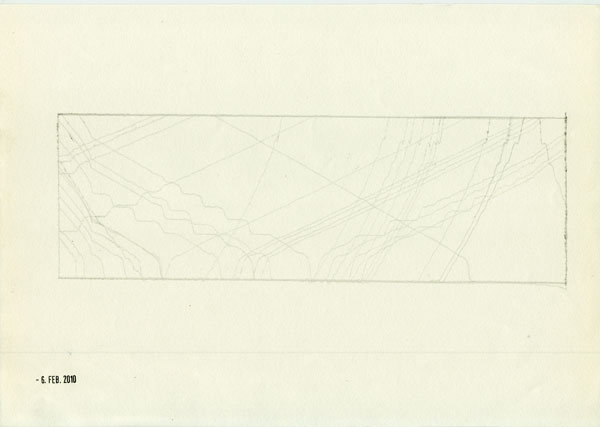 Photo by Patrick Timm